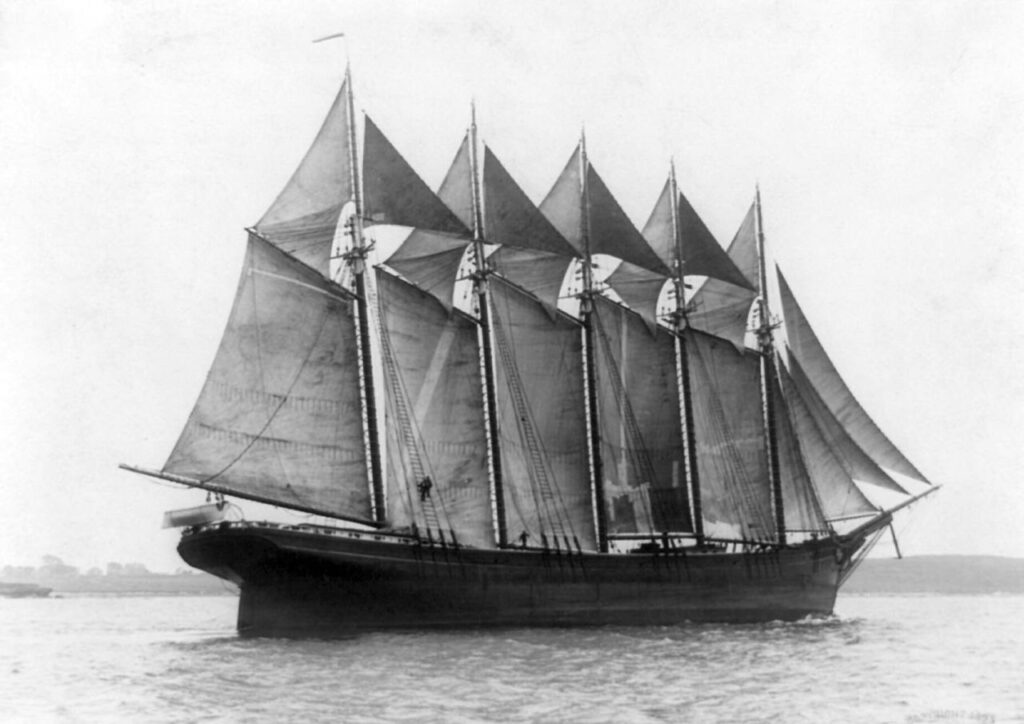 Captain Joseph M. Davis, Jr., master and commander from 1971-1987, had a passion for sailing at a young age, which was largely influenced by the family's long history at sea. In addition to owning a whaling ship in the 1800s, the Davis family built the first five-masted schooner, the Governor Ames, in 1888 for the purpose of lumber trade.
Designed around the lines of an 1856 America's Cup schooner, Bill of Rights was dreamed up by Captain Davis as a swift and agile passenger carrying vessel. The keel was laid in 1969 in South Bristol, Maine at the Harvey Gamage Shipyard, and she was  launched March 27, 1971 to unprecedented fanfare with attendance surpassing 10,000.
Bill of Rights is Launched
On her maiden voyage in 1971, she was brought to Newport, Rhode Island where she graced the harbor skyline and provided New England Coastal cruising experiences from Boothbay, Maine to New York, City, as well as provided apprenticeship opportunities and sail training programs.
Bill of Rights is Purchased
In 1987, Bill of Rights was purchased by VisionQuest, a youth-at-risk sail training organization.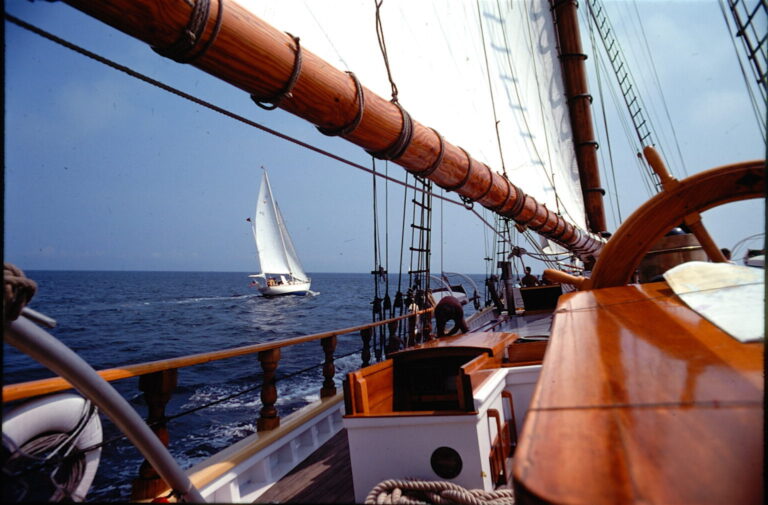 Acquired by Los Angeles Maritime Institute
In 1998, she was acquired by the Los Angeles Maritime Institute (LAMI) and was delivered to San Pedro where she home ported until being leased to the American Tall Ship Institute (ATSI) in Oxnard, California.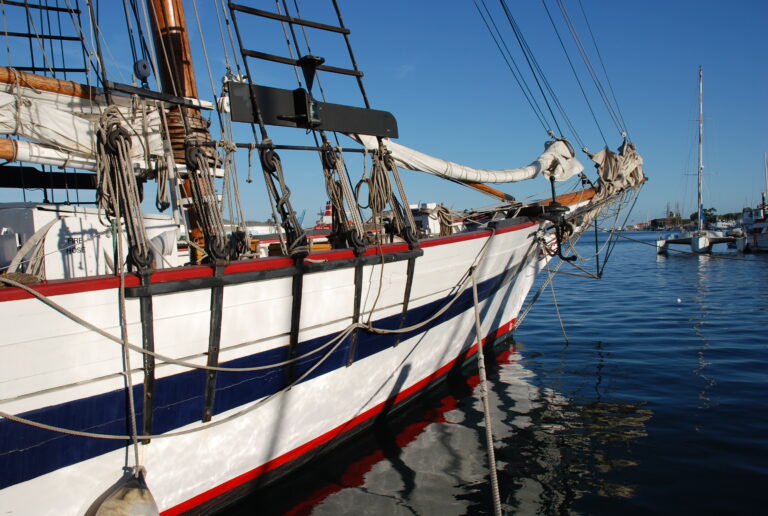 Brought to Chula Vista, CA
The vessel was then brought to Chula Vista in 2011 and purchased by the South Bay Front Sailing Association (SBFSA) where she currently calls home. With Captain Don Johnson and a host of dedicated volunteers, she conducts costal sailing adventures, day charters, and a multitude of educational programs.