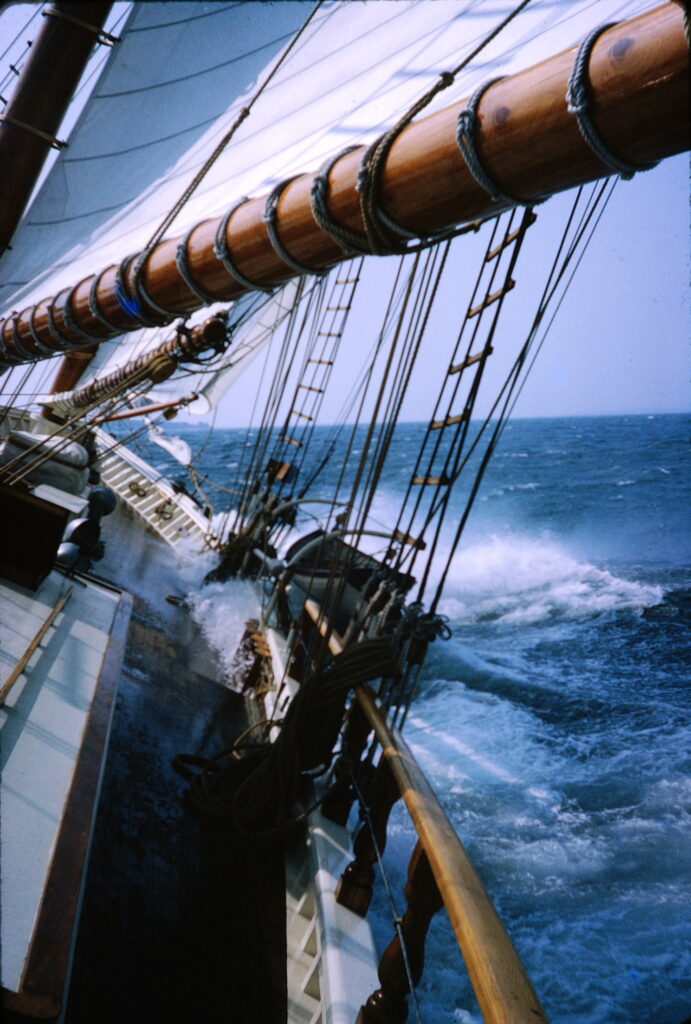 Bill of Rights has participated in various events outside the San Diego area. As we transit to a distant port, we may offer limited availability for adventurous sailors to join our all-volunteer crew for these single or multi-day transits! This is an opportunity to take part in a tall ship sailing adventure while practicing off shore and celestial navigation skills, log open-ocean underway time, or learn the ropes of how to sail aboard a tall ship. It is also a great photo opportunity!
Expand your sailing experience aboard a tall ship as you eat with the crew, share crews' quarters, trim the sails, and stand watch if you choose. This is not a luxury cruise, rather a once-in-a-lifetime opportunity to enjoy time aboard an old fashioned sailing vessel with a group of people who truly enjoy being on the open ocean and working together for a common goal!
Come join us for a relaxing cruise, and enjoy the views of the South San Diego Bay! A three-hour cruise will take you from Chula Vista to the Coronado Bridge. Cap it all off with a Southern California sunset!
Sunset Cruises can be yours!  Presently available for groups up to 20 passengers. Check our calendar to see dates open, and contact us to schedule a unique afternoon sail!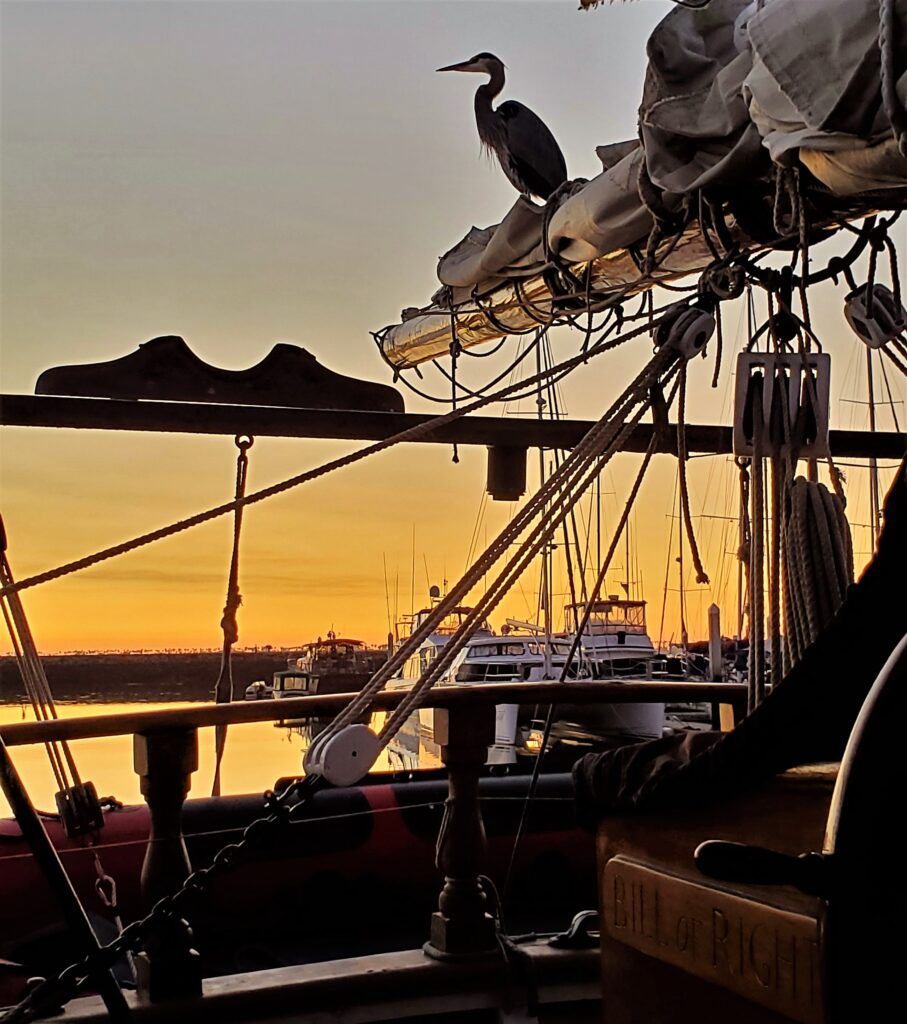 This year, the year of Covid-19, presents special challenges and opportunities for us  We will be following all of the required save opening recommendation to protect the health of our crew and passengers. This includes limiting the number of passengers to accommodate social distancing.