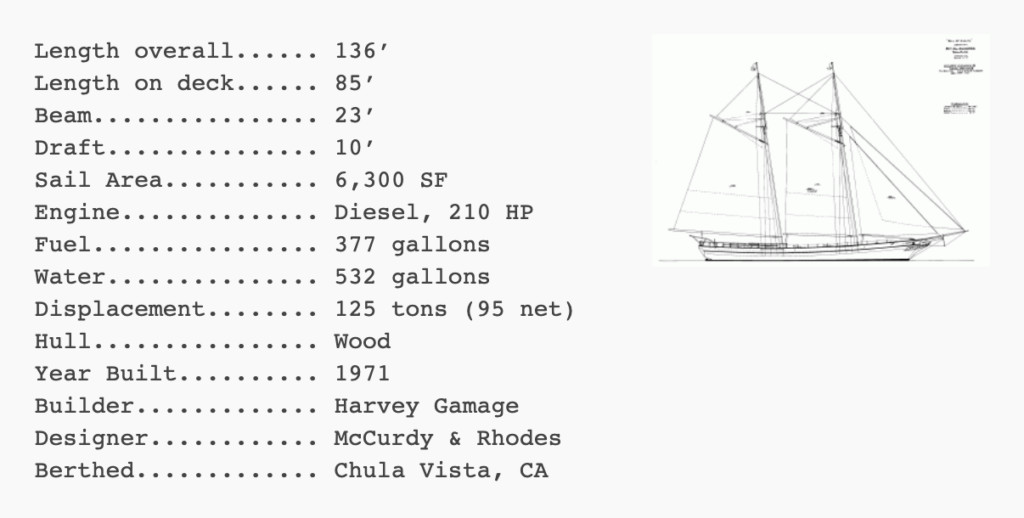 Schooner Bill of Rights is owned and operated by the 501(c)(3) non-profit South Bayfront Sailing Association (SBFSA), which provides on and off the water educational programs linking education, science and art in an innovative maritime learning platform for all ages. Our sailing and dockside events help support our educational mission for maritime history, culture, science and art.
The vessel carries 6,300 square feet of sail – including the jib, jib topsail, jib staysail, foresail , foretopsail, mainsail, and main topsail. She is fastened with rust-resistant galvanized iron. Built of double oak frames, her planking is almost twice the strength called for in the plans! As a result, she is as stable a boat as anyone could ask for. Contact Us.
A robust group of volunteers focuses on providing maritime educational programs for youth groups including USNSCC, NJROTC, SeaScouts, home schools, and be a community resource preserving the traditional knowledge, skills, and folk culture of the sea.
Throughout her 50 years of sailing US waters, Bill of Rights has profoundly impacted the lives of thousands of people seeking to connect with the past and apply the experiences of life at sea to their futures.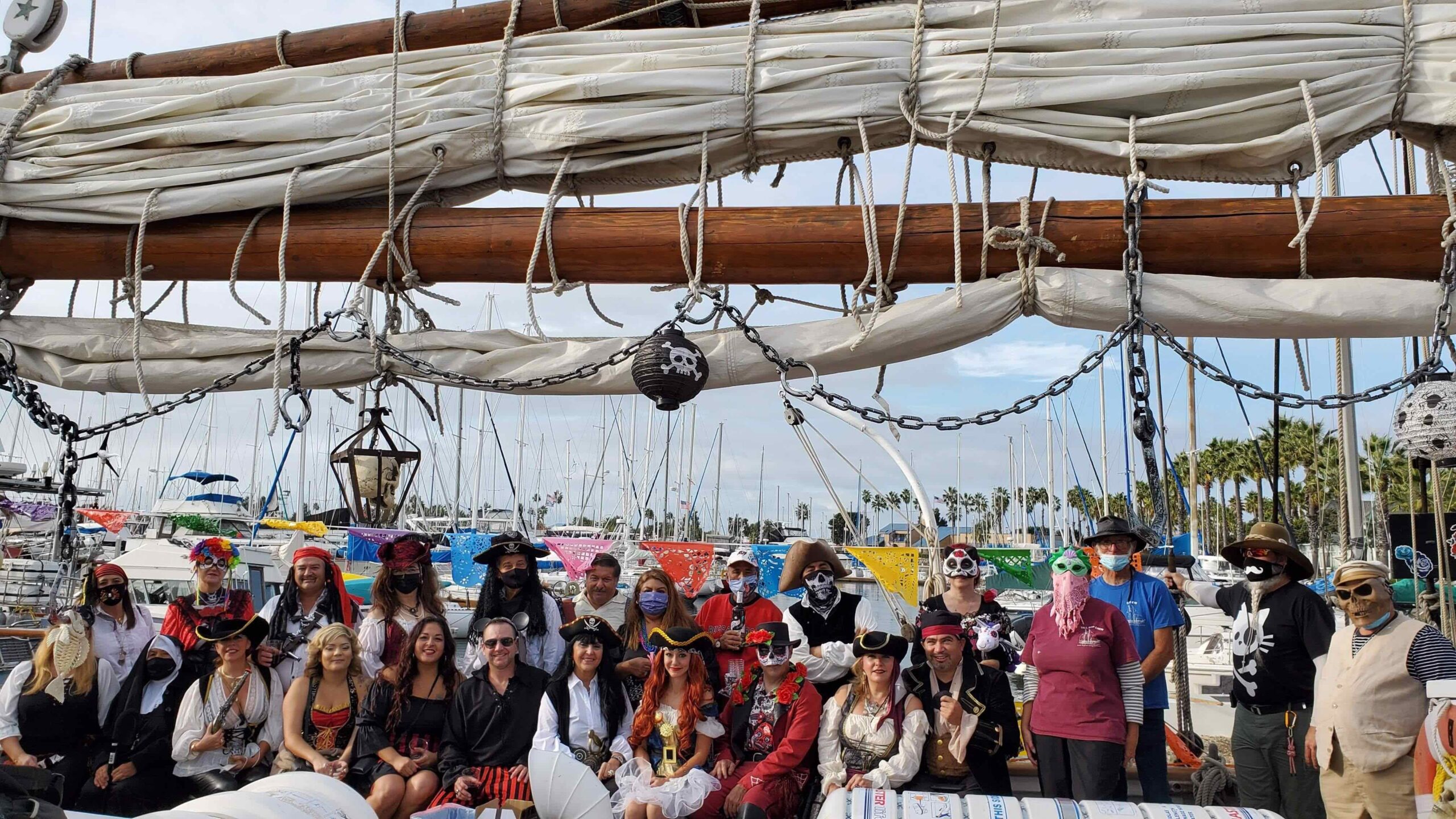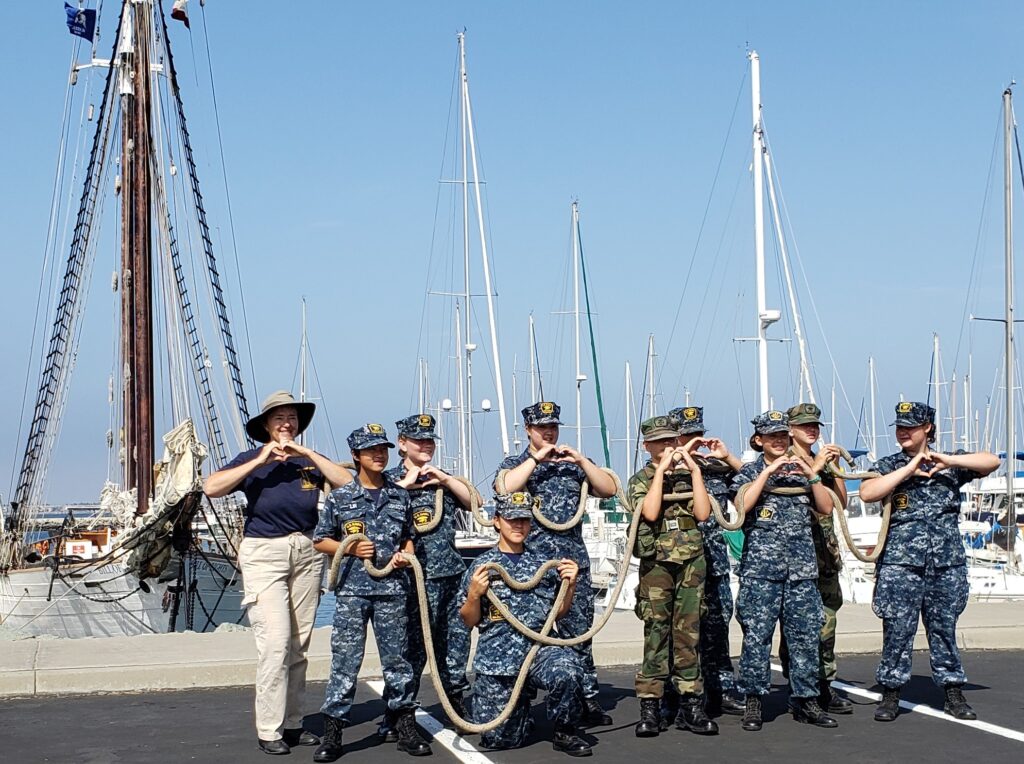 Bill of Rights has successfully provided an amazing learning environment for character building with wonderful sail training programs from the Los Angeles Harbor to the Channel Islands; first as the star of Vision Quest's youth program, then as one of LAMI's TopSail Youth Training ships and most recently, offered by ATSI for adventure cruises and sail training excursions from Channel Islands Harbor to Santa Barbara and the Channel Islands. Over the past decades, she has changed the lives of thousands of young students and program participants. We encourage all to Sail the Dream.
We rely greatly on the generosity of our volunteers and donors to keep Bill of Rights in top notch shape! Help keep Schooner Bill of Rights sailing the seas and inspiring those who sail with her!