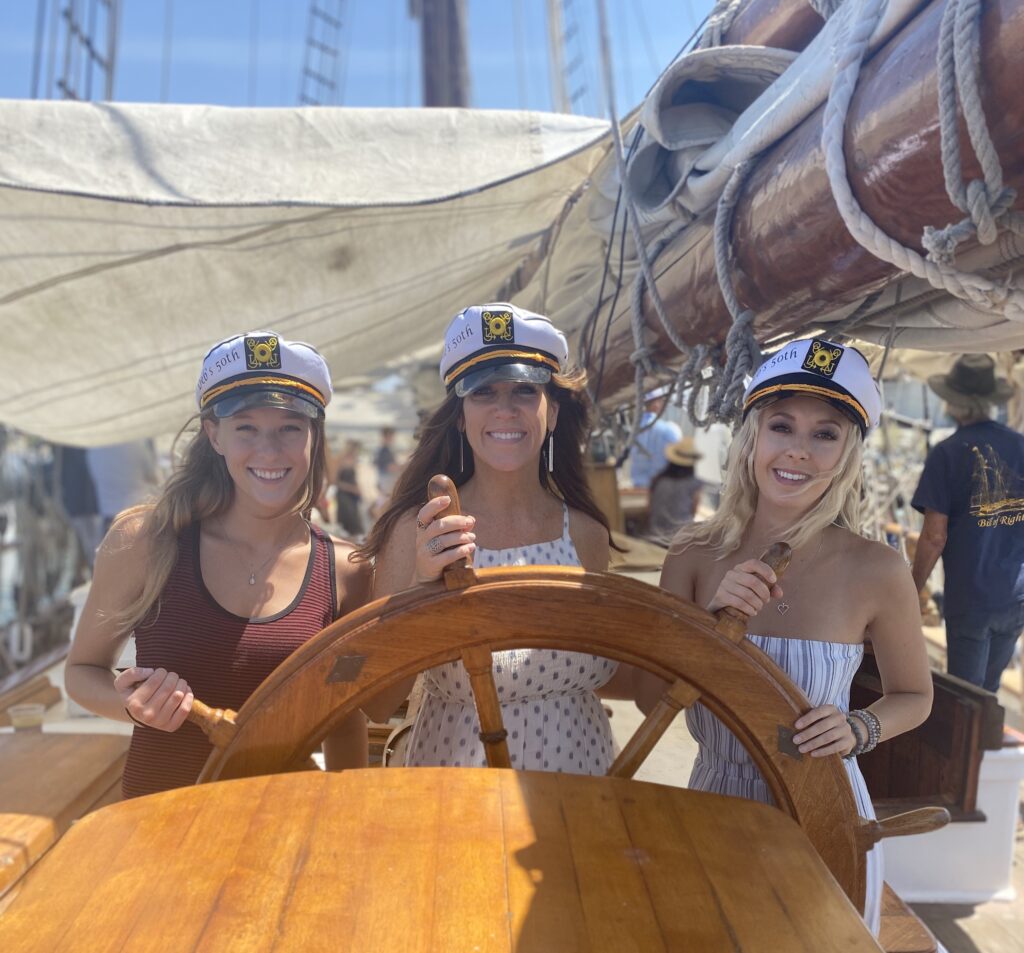 Charter Bill of Rights for an all-day sail up the bay to the ocean and back! Enjoy the views of the south bay boat yards, the Coronado bridge, the Midway, downtown, Point Loma, and the beautiful Pacific Ocean.
Bring your favorite drinks, sit back, and enjoy. Or, if you want a little adventure, take a turn at the helm, or help us raise the sails! This is your tall ship adventure. Do as much or as little as you like!
This year, the year of Covid-19, presents special challenges and opportunities for us  We will be following all of the required save opening recommendation to protect the health of our crew and passengers. This includes limiting the number of passengers to accommodate social distancing.