South Bayfront Sailing and the schooner BILL OF RIGHTS participates, and occasional hosts, numerous maritime events in South California throughout the year.   First event of  2023 is racing in America's Schooner Cup Regatta on April 1st.  In May we'll sail to San Pedro to participate in Los Angeles Fleet Week.  Fireworks on the bay for the 4th of July's BIG BAY BOOM is always an annual highlight.   The second week of September the BILL OF RIGHTS voyages to Dana Point for the Toshiba Tall Ship festival and Gun Battles.  This year, we will be part of a 275th year celebration of the Boston Tea Party, on Dec 16th.  Weather permitting, we sally forth on two Sunday afternoons in December with holiday cheer, treats and hot chocolate/apple cider to watch the San Diego Bay Parade of Lights.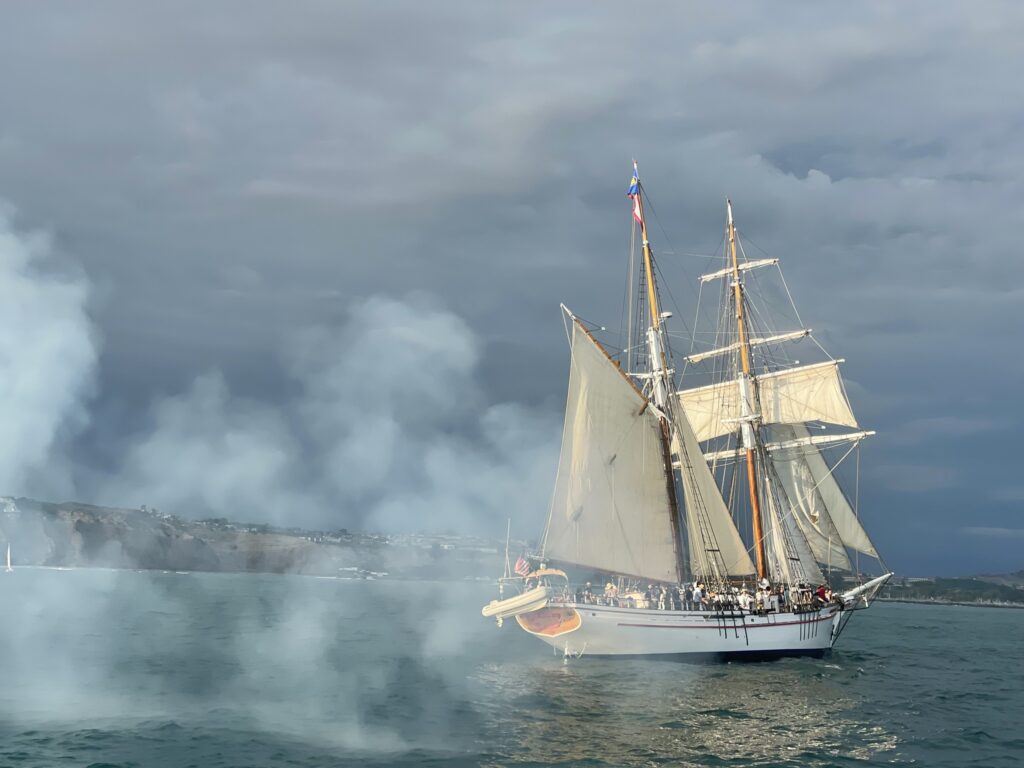 Schooner Bill of Rights offers a variety of charter services including education (marine biology, maritime history etc.), corporate team-building events, birthday celebrations, memorials, and much more!
Host your special event aboard an historic vessel, and take your event to sea!
Book the Schooner BILL OF RIGHTS for your event!   Our crew members and volunteers work with a variety of people and organizations to provide fun and educational experiences. Here are some of our offerings just to name a few: 
This year, the year of Covid-19, presents special challenges and opportunities for us  We will be following all of the required save opening recommendation to protect the health of our crew and passengers. This includes limiting the number of passengers to accommodate social distancing.